I have chosen to bring the beauty of Brazilian Soapstone in the convienance of square shape. People are used to the Quebec stone in that shape, so lets have it in Brazilian Stone as well.  After 2 years, and a lot of requests. We now have a few variety of sizes. I hope that those leary of working with natural shapes will now be excited to have it in blocks. Stoneman will also be bringing in Brazilian in cylinders  if there is a request before the next order. For the bowl turners, this will be a relief. Not that it will be cheaper, but a lot less waste and dust. If anything, it will be a bit more expensive , but you will also be able to see what is in the stone before you turn it. Makes me want to start turning.

Blocks of Brazilian Soapstone

3"x3"x5"








$15.00    each
4"x4"x6"








$25.00    each
6"x6"x3"








$35.00    each
6"x6"x6"








$65.00    each
6"x6"x12"







   $130.00  each
The colours vary and there are no two that are alike. That is what is so amazing about the Brazilian Stone. Please do not ask for a certain colour when you are calling. I can give you a general colour, green or brown, but I can not give you a certain shade. Just ask for the size. The list below are the sizes that I have ordered in my first shipment. We will see how that goes and what sizes are preferred. 

This page was last updated on: June 12, 2016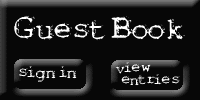 100% Native Owned Company